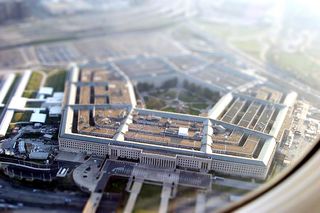 The RAND Corporation and senior social research analyst Terri Tanielian have won the AcademyHealth Impact Award for the study, Invisible Wounds of War, which assessed the psychological impact of U.S. service members returning from Iraq and Afghanistan. The project led to policy action by Congress, the Pentagon and the Veterans Administration.
From the release: 
The HSR Impact Award is also given to an individual whose research has been successfully translated into health policy, management, or clinical practice. AcademyHealth presented the award to Terri Tanielian, senior social research analyst and co-director of the RAND Center for Military Health Policy Research. She is co-author of Invisible Wounds and also completed a congressionally-mandated evaluation of a TRICARE demonstration to expand access to mental health counselors.

AcademyHealth represents a broad community of people with an interest in and commitment to using health services research to improve health care. Together with its members, AcademyHealth is dedicated to improving the knowledge base of health care decision-making by supporting the professional development of those who conduct and use health services research, advocating for the tools and funding necessary to do this important work, and helping to translate HSR findings into policy and practice.