UPDATE BELOW: 3/22/11
Seth Weintraub over at Fortune has a fascinating piece on Jared Cohen, the man behind much of the innovation at the State Department who is reportedly moving to head a new Google project--a think tank called Google Ideas.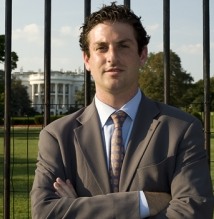 We've been told that Cohen is busy building a new entity for Google which is tentatively called Google Ideas. Ideas is a global initiatives 'think tank' office inside of Google and will be run out of New York. Cohen will be working for Google full time by this fall. His job will be to spearhead initiatives to apply technology solutions to problems faced by the developing world.

Another source tells us that Cohen's current boss, Secretary of State Hillary Clinton, is aware of his impending departure. Google told Fortune that it doesn't comment on topics of this nature. Cohen didn't respond to requests for comment.
It's hard to say whether or not it will be a true think tank at this point, but Think Tanked will monitor Google Ideas' development.
UPDATE 3/22/11: Google Partners with Council on Foreign Relations on Counter-Radicalization.