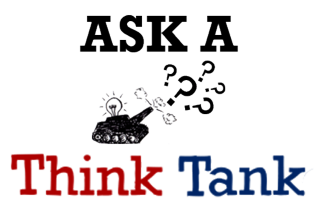 For this Ask a Think Tank, Alex M. from Des Moines, IA asks Brookings Senior Fellow Michael O'Hanlon the following question on Afghanistan:
With a draw down of troops set to begin this summer, why (or how) is Afghanistan strategy still being discussed? Many of the major think tanks put out a significant report in the last few months on Afghanistan strategy and many of them have the ears of key stakeholders. Is this a case of too many cooks in the kitchen and holding up finalizing a strategy on how to move forward?
O'Hanlon responds:
Bruce Riedel and I wrote an article for The Washington Quarterly winter issue ("Plan A-Minus for Afghanistan") that takes on these questions. The short answer is that in fact very few firm details have actually been decided. But beyond that, we explain the parameters of the debate that might still occur even with some of the plans set for this upcoming summer. President Obama's plan outlined in his December 2009 West Point speech still has a good chance to succeed in its attempt to defeat (or at least weaken) the insurgency, while building up Afghan institutions. However, the strategy is not guaranteed to succeed given the immense difficulty of the problem and those who are opposed to it are right to debate back-up plans if the primary strategy fails in part or in whole.
 
As for too many cooks, I agree that it can be hard to make sense of all the competing think tank and university reports/papers/op-eds. Nor will I claim that we automatically deserve a hearing here!  But some method for deciding what to read is indeed important, because it's not practical to read everything.
Submit your think tank questions to: info [at] thinktankedblog [dot] com