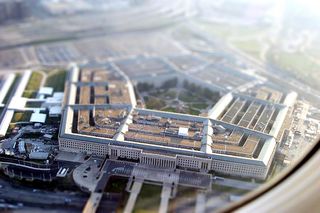 Secretary of Defense Robert Gates made it clear he plans to retire in 2011. Mark Thompson over at TIME's Swampland blog narrowed the field of those who are likely to replace Gates to five--and three of them have strong ties to think tanks: John Hamre, President and CEO of CSIS; Michele Flournoy (co-founder of CNAS and current Under Secretary of Defense for Policy); and Richard Danzig (Chariman of the Board, Center for a New American Security).
You may be surprised at the other two Thompson mentioned. Have a look at those, as well as
his analysis
of how, if and when the decision is made.