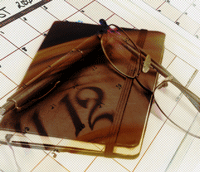 A New Way Forward: U.S. Strategy in Afghanistan (New America Foundation) For the better part of a year, a number of scholars, business people, former and current members of Congress, journalists and other policy practitioners have been meeting and discussing the contours of America's current course in Afghanistan. This group has been meeting and thinking through what a "Team B" group might and should say--and whether there was the possibility of a "New Way Forward." 
The Service Revolution in South Asia (Cato) South Asia, especially India, has attracted global attention because of its success in service exports. Challenging the "iron law" of development that industrialization is the only route to rapid growth, Ejaz Ghani explores the revolutionary opportunities that the globalization of services opens up for developing countries. Swami Aiyar will question how deep the service revolution is, and whether it can be replicated widely. What exactly is a service revolution and what has contributed to it? Are services as dynamic as manufacturing? Why have some countries succeeded and others failed? What can we learn from the experiences of India, China, and other South Asian countries?
Mexico's Drug Wars: A Live Web Chat with Vanda Felbab-Brown (Brookings) Brookings expert Vanda Felbab-Brown argues that over the past year, the overall strategy against the drug trafficking organizations in Mexico has significantly improved, thanks in part to Beyond Merida, the Obama administraton's expansion of the Merida Initiative, which provides funding for anti-drug operations in Mexico and other Latin American countries. However, major structural and implementation challenges remain and the patience of Mexico's citizens is running out as the violence continues to escalate.
Reception with Edith Ngan Chan, Executive Director, Asia Society Hong Kong Center (Asia Society) Join us in welcoming Edith Ngan Chan, Asia Society Hong Kong Center's new Executive Director. Edith is a highly regarded professional from the investment industry. She brings with her more than 20 years of regional knowledge and global business management skills, having held Asia Pacific leadership positions at ABN AMRO, Principal and Invesco. She is also an active member of the community, having served as Chairman of the Hong Kong Investment Funds Association, Member of the Committee on Unit Trust of the Hong Kong and Securities Commission, Convenor of the HKSAR Government Financial Reporting Review Panel, Trustee of the International Christian School and President of the Stanford Club of Hong Kong. Born and raised in Hong Kong, Edith graduated from Stanford University with a Bachelor's Degree in Industrial Engineering, and obtained her Institute of Chartered Accountants in England and Wales qualification with PriceWaterhouse.