George LeMieux, U.S. Senator from Florida, is a guest blogger over at Heritage's The Foundry blog to discuss the upcoming Supreme Court justice nomination following the retirement of Justice Stevens.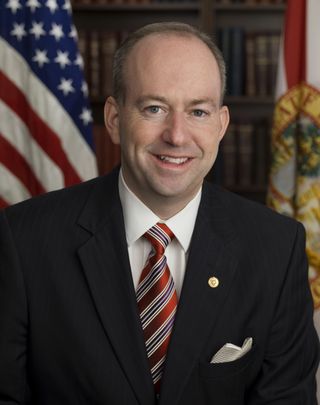 LeMieux writes:
When considering a nominee for the vacancy created by Justice John Paul Stevens' retirement, the Senate must determine whether the nominee will demonstrate an unfailing fidelity to the text of the Constitution and proper restraint against the temptation to expand judicial power. United States Supreme Court vacancies are not to be filled with symbols of ideology; they are to be filled with people who demonstrate a true adherence to the rule of law.
LeMieux's biggest worry seems to surround the question of empathy.
The "empathy standard" has no place in our courts. Lady Justice should never tip the scales of justice toward one party because of a personal or policy preference. Doing so would transform our courts into unelected and politically unaccountable legislatures. That path is dangerous and is contrary to the fundamental structure of our federal government.
Read LeMieux's post at The Foundry.