Thanks to the Tax Policy Center, you can now see for yourself what your income will look like depending on whether or not the 2001-2003 Bush tax cuts are extended.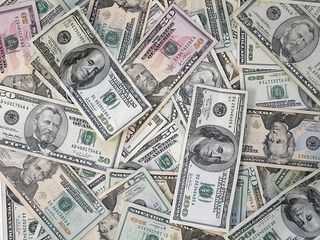 The Tax Policy Center, a joint center of the Urban Institute and the Brookings Institution, has developed an online tool to help taxpayers understand current tax policy and what would happen to their income whether the Bush tax cuts expire, or if those cuts expire only for high income taxpayers.
The calculator is a tool to help you understand how current tax policy affects real families and what would happen if we changed that policy. With this version, you'll be able to compare today's law—with all of the 2001-2003 tax cuts still in place—against two alternatives to see how different taxpayers would make out:

1. tax law if all the 2001-2003 tax cuts (often called the "Bush tax cuts") expire, as is scheduled to happen in 2011;

2. tax law as proposed in President Obama's 2011 Budget, which would let the 2001-2003 tax cuts expire only for high-income taxpayers.
You can estimate your own taxes with several variables on the Tax Policy Center page. I'll be curious to hear what kind of reactions people have on this.

Roberton Williams, Senior Fellow at the Tax Policy Center, gives the background on the policy options related to the expiring Bush tax cuts, how those options would affect taxpayers, and what that all means for the budget deficit.